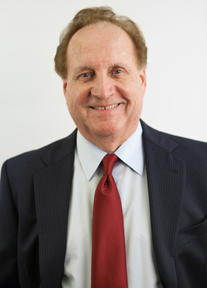 Malcolm Varner
Malcolm Varner founded Alhambra Coin Center in 1975 with his brother Jay Varner, and has been a professional numismatist since 1968. He has garnered a national reputation as a rare coin expert, with over a billion dollars in rare coin sales. Malcolm has handled many of the great rarities in his forty five plus years of rare coins sales.
Malcolm became a life-time member of the Professional Numismatists Guild (PNG) in 1976, and has served on the Industry Council of Tangible Assets (ICTA) board for over twenty years, culminating with a two-year term as national COB. His vast experience transcends rare coins, as he also has industry renowned expertise with watches, estate jewelry and antiques.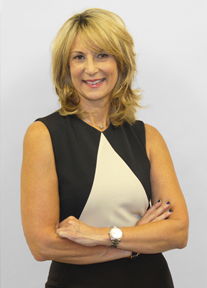 Shelley Griffiths
Shelley Rodriguez, a third generation coin dealer, is a highly respected tangible asset expert, specializing in rare coins and bullion, estate jewelry, and collectibles. Throughout her thirty-year career she has compiled and sold many prominent rare coin collections, purchased classic art masterpieces, and handled rare gem appraisals. She also became a California Certified Auctioneer and managed the popular Century Coin Expo, which hosted eight coin shows yearly throughout Southern California. A lifetime member of the American Numismatic Association, Shelley remains active in her profession and contributes her time and efforts to the Professional Numismatic Guild and the Industry Council for Tangible Assets.
In 1996, Shelley joined Alhambra Coin Center where her wide range of talents earned her the title of Senior Numismatist. Lending further scope to her expertise, she ventured into the world of antiques, collectibles, watches, art, and jewelry. She partnered with ACC and created the Coin and Heirloom Show, which has achieved resounding success since 1999. Driven by a desire to expand into new markets, Shelley entered the luxury goods arena and, with ACC, launched Luxury 24-7, an upscale boutique featuring designer handbags, couture, and accessories. The unparalleled diversity of her expertise makes her an invaluable asset to both Alhambra Coin Center and its clients.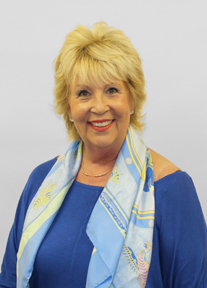 Barbara Griffiths
Barbara Griffiths grew up in the coin industry. Her father started the very prosperous Beach Coin & Stamp Expo, still one of the most successful coin shows in Southern California today. For over 25 years she owned and operated four of the most successful Southern California Coin & Stamp Conventions, Griffiths Expositions, hosting events in Pasadena, Glendale, Anaheim, and Buena Park. Barbara plays a key role in the Coin & Heirloom Roadshows, coordinating everything from communications to logistics to public relations, core to the success of the Roadshow and the satisfaction of our clients.
With a life time of experience, Barbara is very knowledgeable in United States coins, bullion and jewelry. For the past 12 years her home has been with Alhambra Coin Center, and she lends her vast expertise to all the customers that she encounters.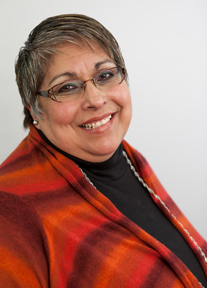 Petra Saiz
Petra Saiz (Habla español) has worked in the retail and customer service industry for over a decade, bringing her skills of organization to the forefront in order to build a foundation for a successful accounting system. She expects excellence from all staff members in order to ensure that clients receive accurate and efficient accounting services. Receipts are her mantra and her motto is, "Cross every 't' and dot every 'I', client satisfaction is top priority!"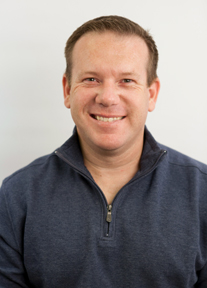 Robert Maclin
Robert Maclin has worked for Alhambra Coin Center since 2003. His position has expanded over time as the needs of the company have evolved. Prior to working for ACC, Robert interned at the state capital for four years while attending CSU Sacramento where he was heavily involved in IT and business services at the state level.
Robert's responsibilities have encompassed everything from shipping to photography to IT management. He is Alhambra Coin's go-to for daily logistical needs, and communications technology concerns. Currently Robert is the IT manager for the business overseeing the growing expansion of Alhambra Coin Center and the modernization of its systems, keeping the company on the cutting edge of technology.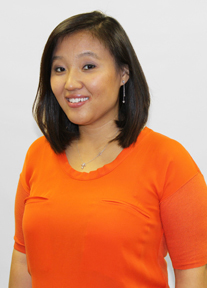 Rita Li 李心
Rita Li is a new addition to Alhambra Coin Center. Growing up in the antique world at a young age, she spent much of her youth working and helping manage and operate her family's antique business, going on to major in Business Administration at California State University, Los Angeles. She has applied her skills at numerous antique shops for over ten years, developing a specialty in Asian antiques and vintage jewelry.
Working at the Alhambra Coin Center gives her a new opportunity to hone her fashion skills by assisting clients with both buying and selling luxury, vintage, fashion, and jewelry items within the Luxury 24-7 Branch of A.C.C. Rita's passion is to help customers select the perfect timeless piece that will maintain its value aesthetic appeal for a lifetime.